Our Mission
To educate, inspire and create opportunities to experience the life-changing power of music
In-School Programs
We believe strongly in the power of education to transform lives, and so we dedicate ourselves to the task of working in partnership with Minnesota schools to teach students how to mange their emotions and express themselves through song. Our Songwriting programs have been a success for 7 years and counting.
Keep it Local
It is our commitment to work exclusively with active Minnesota artists. the impact of donated dollars is compounded because in addition to bringing more music to young people, it's creating day jobs for musicians which allow them to continue pursuing their art. Every gift helps artists today and the artists of the future.
Focus on Wellness
It is our sincere hope that songwriting programs can contribute to lowering the rates of teen suicide, depression, anxiety, addiction, criminal behavior, as well as give a voice to those who feel discriminated against or feel otherwise socially outcast. Music can be a refuge and a source of healing. It can help them learn about their inner world and the human condition. It's something we can do, right now, to help young people learn to help themselves.
Our School Programs
Music education for healthy mind, body and spirit.
The Discover Music songwriting program consists of 12 modular sessions. Each session covers an important aspect of the songwriting process, and can be delivered over varied lengths of time to suit the needs of the partner organization and their students/clients. A program may be completed in 12 sessions or can be extended to span an entire academic year. If the course is taught in a school during the day for credit, it follows a curriculum built around the state standards framework.

Session 1: Basic Music Theory - notes, rhythms, counting, scales, musical terminology
Session 2: Song Structure - function of sections, popular formulas, building energy, identification
Session 3: Chordal harmony - Roman numeral analysis, chord progressions, 4 part writing
Session 4: Storytelling - Structure, methods, making meaning, perspective, audience, sequence
Session 5: Writing with Purpose - harnessing inspiration, writing for self and others
Session 6: Poetic Devices - rhythm, rhyme, meter, descriptive writing, purposeful rule breaking
Session 7: Critique - sharing, lyrical effectiveness, giving and receiving criticism, audience perception
Session 8: Production - putting it all together, adding instruments, musical feeling
Session 9: Recording - How to sing, how to record with available tech, basic audio engineering
Session 10: Music Business - interview professionals, articulate purpose and artistic intent
Session 11: Final Project - overcoming fear, performing in front of others, career exploration
Session 12: Writing for Wellness - writing as daily practice, exercises, affirmation, expression

Throughout the program students are asked to analyze current and historically significant works, make connections to their own lives, and are challenged to see the impact of songs from several perspectives. One of the most important elements is the learning environment itself. The program encourages risk taking and provides a safe space to practice failure. Students learn to build on what's working, let go what doesn't serve them well, and to look at their work objectively without getting defensive. They are taught that not every idea is a good one, not every feeling is worth dwelling on, and they need to choose which are worthy of their effort. The environment is often different from what we typically imagine "school learning" to be. It's best described as a managed chaos. This is by design. Students work on their own pieces at their own pace and engage in the meaningful work of making connections between theory and reality, between one another, and between disparate parts of themselves. It's messy but essential work for allowing them to personalize this tool and integrate it into their personality and practice. At the culmination of the program students will have each written at least one song, and those songs are either performed in a live concert or recorded in a studio. The final project is a once-in-a-lifetime experience for many of the students; backed up by a band of professionals and producing their track in a real studio brings their songs to life in a way they'll never forget.

"Seriously writing all started in your class and you gave me the tools to better myself as a human and I thank you for it."
Middle School Student, 4 years after participating in the program

Discover Music instructors are working music professionals, bringing their experience, personality, knowledge and compassion into the classroom. They are clear on their role, which is less about dispensing information and more about guiding growth. They are trained to listen to the to the students and help them work through the musical concepts as well as their personal struggles. Before working with students, instructors are given a background check, observed in the classroom by the Executive Director, and given training techniques to work with adolescents and deliver the Discover Music content faithfully. Discover music either provides instructors with tested curriculum or helps them create their own. Mentoring and classroom support are offered to instructors for the duration of the course.

Each session of the program has a core lesson plan and several extensions. The more time spent with students, the deeper into the material they are able to go. Extensions include small projects, field trips, assignments and assessments, as well as up to 12 extra lessons on each session. The program was designed this way to meet the needs of varying schools. Each school has a different timeframe in which to offer the program, and integrate the program to varying degrees into their core offerings.
Holistic Approach

Songwriting has had a profound and positive impact on students that lasts years after they leave the classroom. It's beneficial that during their formative years they learn the values, skills, and tools that will help them become responsible, caring, authentic, well-rounded human beings.

High Student Engagement

There is a high degree of personal choice in how the musical ideas are expressed, which makes it easily accessible to young people. They can write using the rhythms and phrases of the musical styles they most enjoy. High degrees of student choice leads to high engagement, and this is perhaps the most critical window of opportunity to introduce healthy habits of mind.

Powerful Studio Experience

Middle school students get the chance to write a song with some of MN's top music professionals, but that's not all. They get to have those songs recorded in a REAL recording studio, Essential Sessions, with a professional backup band, producer, audio engineer, and get to sing on the class album. There's something powerful about stepping into the dimly lit booth, putting on the headphones, and singing your heart out into that big microphone that sticks with you...it's a one-of-a-kind experience our students never forget.

A Tool for behavioral wellness

Ages 13-18 is an important time in every person's development where, for good or ill, many of the life-long beliefs and personality traits are formed. It's a vulnerable time where we first begin to take risks, explore ourselves, and make lasting relationships. For many it is confusing, overwhelming, harsh and isolating. It is also a time when they are open to new ideas and develop the neural pathways that govern how they react to problems and stressors. It's the ideal time to introduce them to wellness tools like songwriting. Learning this process empowers them to act as their own healers. Songwriting is a mode of self-administered therapy they can apply whenever and however often they need to. Once they learn how to write songs to promote their own wellness, they have a tool they can carry with them their entire lives.
Our Team
Ken Onstad
Chairman of the Board
President of Sam Goody/Musicland UK President of K-Tel International President of New Folk Records
Tim Cheesebrow
Executive Director
Professional Musician and Educator
Brad Matala
Board Member / Studio Director
Owner – Essential Sessions Studios Producer Engineer
JD Steele
Board Member / Guest Artist
Jean Setley
Board Member – Communications and Volunteer Coordinator
Red Cross – Territory Manager Big Brothers Big Sisters – Community Director St. Pius X – Music director St. Jude of the Lake – Music director
Joe Filipovitch
Events Manager Teacher
Professional musician Music Educator
Dan Hoverman
Board Member Educational Advisor
Former Superintendent Mounds View Public Schools
Mark Healey
Advisory Committee
Wayne Wilcox
Advisory Committee
Katia Cardenas
Guest Artist
Performer Educator
Adam Levy
Guest Artist – Advisory Committee
Mike Arturi
Guest Artist – Advisory Committee
Joni Buffalohead
Advisory Committee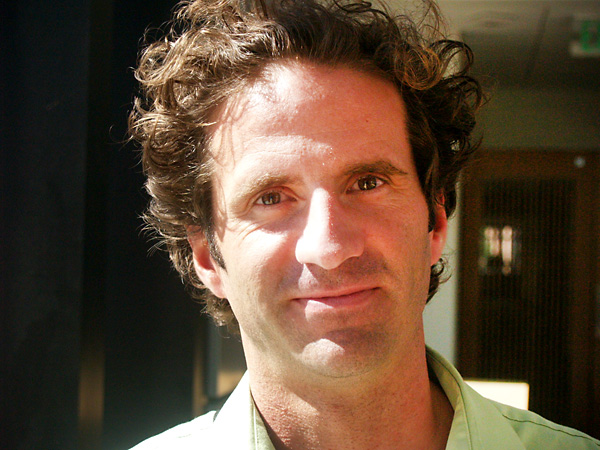 Joe Spencer
Advisory Committee
Ellen Stanley
Advisory Committee
Paul Donovan
Advisory Committee
Mick Sterling
Advisory Committee
What People are Saying
There are many administrators, teachers, artists and students proud to have been part of Discover Music
LATEST NEWS
Classes, Partnerships, Developments and more
Get your tickets today at https://www.vitalculture.com/events/detail/3189 Check out the talent! Sawyer's Dream Brother Jon Band Crooked Dice Tim Cheesebrow
Get your tickets today at https://www.vitalculture.com/events/detail/3186 Check out the talent! Joyann Parker and Sweet Tea Jennifer Grimm Annie Mack Erin McCawley Katia Cardenas Rose Duffy
Previous
Next