Our Mission
To educate, inspire and create opportunities to experience the life-changing power of music
In-School Programs
We believe strongly in the power of education to transform lives, and so we dedicate ourselves to the task of delivering exciting, meaningful music education experiences in partnership with Minnesota schools. Our Songwriting programs have been a success for 5 years and counting. This is how we nurture a life long love of making music
Partnership
Why re-create the wheel? There are so many great music service organizations doing so much good work. Our goal is to unite them in partnership, creating a stronger web of support for musicians, more opportunities for young people, shared resources, and a spirit of cooperation that will lead to mutual success. The way forward is together and we intend to be a lighthouse organization that fosters this collaborative environment.
Music Center
The grand vision of this organization is to build a world-class music center that includes collections of popular music historical artifacts, interactive music production exhibits, working sound studio, radio station, music technology exhibits, record store, performance/Lecture hall, and an extensive outreach program that includes regional hands-on education programs and global digital programs. This process is well underway and we expect to open our doors to the public in 2020.
Our School Programs
Leading innovation in music education
Our main educational offering is the Discover Music Songwriting Course that works with middle and high school teachers to engage students in the experience of creating music for themselves.

Students learn advanced music theory, are exposed to popular music styles, and are challenged to write their own lyrics, chords, melodies and harmonies. Once complete, the students record their songs in a professional studio with a backing band. Along the way students learn about music history, music technology and the science behind it, writing skills, critique skills, and build confidence in their own abilities.

The classes are taught by local music educators and performers. The students will have the chance to work with some of the most influential working musicians in the state. It's an incredible opportunity.

While the students are learning all about songwriting, they also engage in self-discovery. Songwriting is an intimate and personal experience that is incredibly introspective and emotionally challenging. Students often confront situations in their lives through song and share them. This is so important.

One of our goals is to provide young people with a tool to deal with situations and emotions in a healthy way. Starting in middle schools, we believe that introducing a tool like songwriting to these students when they're young might give them an alternative to drugs, sex and alcohol as they get older. Some may be able to use it as a tool to fight depression or deal with social situations.

Ask any songwriter...music saved our lives. We believe that's something worth passing on.
Focuses on Life Skills

Education professionals know that teaching facts and figures aren't enough...we're preparing young people to be the responsible, well-adjusted adults that will inherit the future. With this in mind, Discover Music programs aim to educate the whole person, engaging mind, body and heart in the experience of creating music.

Blend of Theory, History, Skills and entrepreneurship

Music is a complex business. Success often means that you have to be more than just an artist. You must also understand the technology and science of your craft, marketing, design, finance, management, strategy, and planning. Students are introduced to these crucial professional skills in the context of music business and learn quickly what it takes to make their projects successful.

Powerful Studio Experience

Middle school students get the chance to write a song with some of MN's top music professionals, but that's not all. They get to have those songs recorded in a REAL recording studio, Essential Sessions, with a professional backup band, producer, audio engineer, and get to sing on the class album. There's something powerful about stepping into the dimly lit booth, putting on the headphones, and singing your heart out into that big microphone that sticks with you...it's a one-of-a-kind experience our students never forget.

Works with Existing Music Programs

It's a both/and thing, not an either/or thing. We're committed to working in partnership with the school districts we operate in to offer content that fits their schedule, accomplishes their educational goals, and involves any staff interested in working with us. Our curriculum is based on the fundamentals of the state standards framework. Educational content meets the requirements for classes to be offered for credit. Coming from a long history of consulting in public schools, we understand the territory and utilize an approach that engages administration, principals and teachers in guiding the learning objectives, scope and schedule of the coursework.
Our Team
Ken Onstad
Chairman of the Board
President of Sam Goody/Musicland UK President of K-Tel International President of New Folk Records
Tim Cheesebrow
Executive Director
Professional Musician and Educator
Brad Matala
Board Member / Studio Director
Owner – Essential Sessions Studios Producer Engineer
Daniel Montag
Director of Development
Founder and president of North American Nanotech, Inc. Founder and President of Silverback Consulting, Inc., Principal at Scion Ventures,
Professional musician Music Educator
Mark Healey
Director of Mobile Studio
Wayne Wilcox
Advisory Committee
Katia Cardenas
Guest Artist
Performer Educator
JD Steele
Board Member / Guest Artist
Adam Levy
Guest Artist – Advisory Committee
Mike Arturi
Guest Artist – Advisory Committee
Joni Buffalohead
Advisory Committee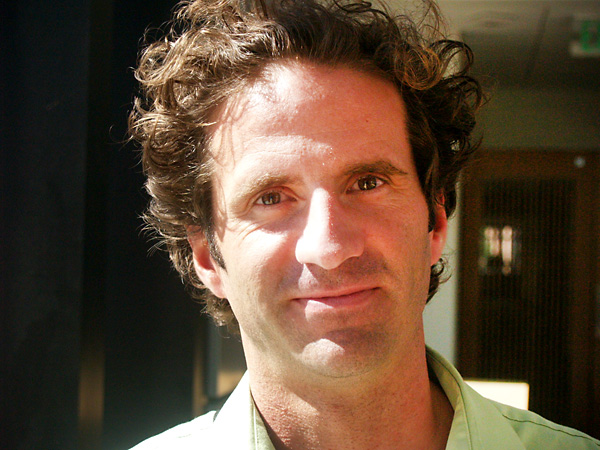 Joe Spencer
Advisory Committee
Ellen Stanley
Advisory Committee
Paul Donovan
Advisory Committee
Mick Sterling
Advisory Committee
What People are Saying
There are many administrators, teachers, artists and students proud to have been part of Discover Music
7th grader
You made my life not suck. I hate most people, but not you.
LATEST NEWS
Classes, Partnerships, Developments and more
Rock & Ride! (Biker Run benefit/fundraiser for music education) Live Music outdoors, BBQ, Motorcycles AND raise money for youth music education! $10 suggested donation to join the party Includes LIVE music outside, the motorcycle run, free hot dogs/brats on the grill and all the proceeds go to Discover Music which is a local non-profit organization[…]
Yesterday we had such a fun time at Westwood Middle School. So far the students have learned about chordal theory, song structure, lyric and harmonic function, and we decided to put that knowledge to use making a song as a class. This song happens to be about shoes… Lyrics: Verse 1: I'm just a[…]
Previous
Next